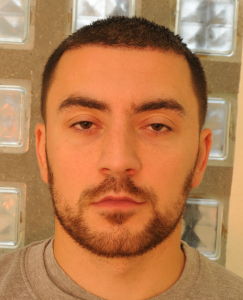 A 30-year-old man from Derbyshire has today (Monday, April 17) been sentenced to six years, four months imprisonment following an investigation by Counter Terrorism Policing North East and East Midlands Special Operations Unit.
With support from Derbyshire Police, Junaid Yunus (03/09/92), of Arkwright Street in Derby, was arrested in June as part of an intelligence led investigation into firearms possession and supply.
He was subsequently charged with possessing firearms and ammunition, in addition to six separate offences of breaching a Serious Crime Prevention Order.
Yunus pleaded guilty to all charges at Derby Crown Court on July 29, 2022.
Detective Chief Superintendent Jim Dunkerley is the Head of Counter Terrorism Policing North East. He said: "We will always act on any intelligence that indicates a potential threat to the safety of our communities.
"Irrespective of their intentions, those handling firearms, or involved in firearms related activity, will not go unnoticed. They will always present a risk to others and can always expect to be prosecuted.
"Due to the potential danger presented by the possession of weapons and firearms, CT officers routinely work with specialist units and front-line policing to develop intelligence and support local enquiries.
"We will continue to work alongside our policing colleagues across the country to disrupt firearms activity and protect our communities from harm."