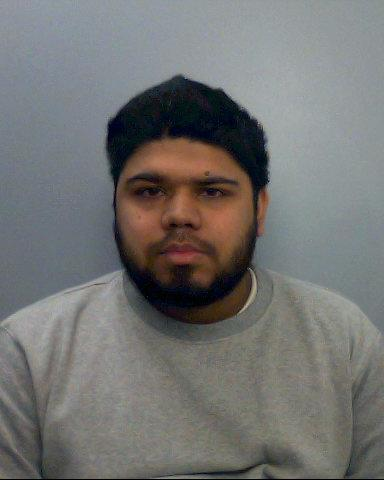 Message from Wakil's sister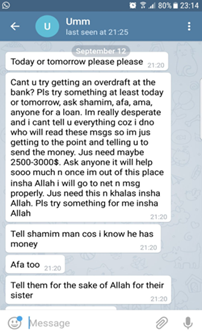 A 25-year-old man has been sentenced to two-and-a half years' imprisonment, after he was found guilty of sending money to Syria which could have been used for terrorism purposes.
Salim Wakil of Fleet, Hampshire, appeared at the Old Bailey after being found guilty last month of one count of arranging funds or property for the purposes of terrorism, contrary to Section 17 of the Terrorism Act.
Wakil had sent £2,557.48 (equivalent to 3,000 USD) to an individual in Lebanon via Western Union, despite a number of warnings from police, following a number of repeated requests from his sister, who is believed to be in Syria having travelled there in 2014 aged 16.
Judge Poulet, sentencing, said: "I accept that you genuinely wanted to help your sister – you had reasonable and understandable worries about her and your niece."
Although acknowledging that he had been manipulated, Judge Poulet noted the repeated warnings Wakil had been given by police about sending her money.
Detective Chief Superintendent Kath Barnes, Head Counter Terrorism Policing South East (CTPSE), said:
"Salim Wakil was manipulated by his sister into sending money to her, which could very easily be used for terrorism purposes. 
"The law intends to cut off funding to terrorist groups and to stop money falling into the hands of people who may use it for terrorist purposes, and today's sentence reflects that.
"By making the decision to send money and ignoring the advice of the police, Salim Wakil broke the law.
"The law applies equally to everyone, regardless of their motives and is here to stop the funding of terrorist organisations and individuals. No one has the permission to take the law into their own hands, no matter how emotional the reasoning is for doing so.
"Anyone concerned about someone travelling to, or returning from, Syria or another conflict zone, or who is worried about someone showing signs of being radicalised, should contact their local police on 101 or visit gov.uk/ACT"