A 51 year old man from Wales who broadcast over 2000 hateful podcasts on his website has today (Monday, May 15) been sentenced to two and a half years imprisonment after been found guilty of stirring up racial hatred.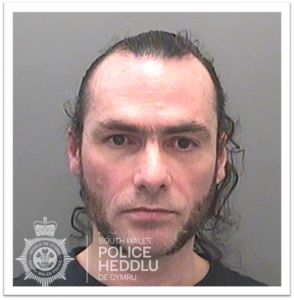 James Allchurch (28/12/1971), of Gelli in Pembrokeshire, was found guilty of ten counts under Section 21(1) of the Public Order Act following a trial at Swansea Crown Court in March.
The defendant was charged in 2021 by Counter Terrorism Policing North East (CTP NE) after concerns about a website that featured thousands of recordings which contained material that is seen as racist, homophobic, sexist, anti-Semitic or anti-Islam.
The defendant was the 'host' of the podcasts with some also featuring co-presenters and guests, one of whom is now a convicted extreme right wing terrorist and founder member of proscribed terrorist group National Action.
Detective Chief Superintendent James Dunkerley is Head of CTP North East and warns that actions such as these will not be tolerated.
"These recordings are insulting and abusive and, by distributing these hateful messages, this man is inciting hatred, potentially threatening the safety of the public and the stability of our communities.
"We will not accept any action which attempts to undermine or divide our communities and will continue to work to counteract the intentions of individuals who seek to do this.
 "The CT network and local police forces work hard to identify, arrest and bring to justice anyone who attempts to promote hatred and extremism. The public are key in helping us do that and we would encourage them to bring any posts, websites or activity of concern to the attention of police via www.gov.uk/ACT."