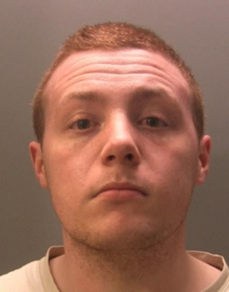 A 23-year-old man has today (Friday, February 10th 2023) been given a seven year custodial sentence at Preston Crown Court for committing seven terrorism offences.
On Friday, July 22nd Kurt McGowan (12/04/1999) of Hinnings Road, Workington, Cumbria pleaded guilty to seven terrorism offences at Preston Crown Court. He pleaded guilty to four offences contrary to S58 of the Terrorism Act 2000 (collecting information likely to be useful to a person committing or preparing an act of terrorism) and three offences contrary to S2 of the Terrorism Act 2006 (Disseminating Terrorist Publications).
McGowan was arrested in March 2021 by Counter Terrorism Policing North-East after an undercover investigation infiltrated him spreading extreme right wing material on racist online chat groups.
His digital devices were seized and reviewed by officers. They were found to contain instructional documents for firearms and explosives. Some of which McGowan had disseminated online. Experts considered this literature and its potential use to a terrorist and concluded "it was designed to encourage and skill members to take action to advance their cause".
McGowan failed to explain himself during interviews with the police, and initially pleaded 'Not Guilty'. However, after overwhelming evidence was presented by the police, McGowan succumbed to the above offences and eventually pleaded guilty.
Detective Chief Superintendent James Dunkerley is the Head of Counter Terrorism Policing North-East. He said: "this is another example of how advanced covert policing tactics can detect, disrupt and lead to the successful prosecution of those encouraging terrorism, in order to keep our communities safe.."
"Tackling the possession and dissemination of extremist material is an essential part of protecting the public and preventing offences that incite or encourage acts of terrorism".
If anyone sees or hears something that doesn't seem right, online or in the real word, they are encouraged to trust their instincts and ACT by reporting it to police in confidence at gov.uk/ACT. In an emergency, always dial 999.