A 20 year old man from Washington has today (Tuesday, July 11) been sentenced to four years imprisonment, and one year on extended licence, after being found guilty of planning an act of terrorism. He will also be subject to a Serious Crime Prevention Order.
Luke Skelton was convicted of one offence under Section 5 (1) of the Terrorism Act 2006 at a trial at Teesside Crown Court in May.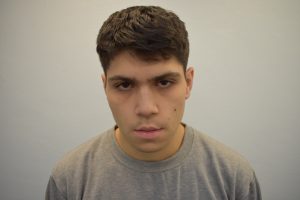 Skelton was charged in November 2021 following an investigation by Counter Terrorism Policing North East, supported by Northumbria Police.
The evidence showed that the defendant openly supported and adopted an extreme right wing ideology. He not only wrote about his plans to commit a terrorist act but went as far as carrying out hostile reconnaissance by researching and visiting potential targets.
Detective Chief Superintendent James Dunkerley is the Head of Counter Terrorism Policing North East. He said: "The defendant's anger towards society, together with his extreme right-wing views, created a dangerous foundation from which his sinister plans were ultimately built. He was strongly motivated by this mindset, which continued to fuel his actions and his later offending, despite repeated attempts to draw him away from it.
"The evidence clearly demonstrated that he was not just a person who held strong views but a terrorist who wanted to cause serious harm.
"It is more important than ever that everyone plays their part in tackling terrorism. We have seen from this case that terrorists research and sometimes visit the places they plan to attack.
"Communities defeat terrorism, and information from the public is vital to counter terrorism investigations. I would urge everyone to stay vigilant. If you see or hear something unusual or suspicious and think someone may be engaging in terrorist activity, trust your instincts and act by reporting it in confidence at gov.uk/ACT. Always dial 999 or in an emergency.
"Your information might just help prevent an attack and save lives."