A career in Counter Terrorism Policing is varied, exciting and satisfying. We have fantastic people doing incredible things. Wherever you work with us one thing remains the same, you will be making a real difference. 
Our national network stretches across the UK and sees the employment of specialist officers and staff, who work around the clock to find information and evidence to thwart terrorist planning and bring perpetrators to justice.
Each and every role works in collaboration to safeguard and defeat terrorism. Counter Terrorism Policing are currently working on 800 live investigations, which sees our staff working not only in the UK but also overseas.
"I want to help stop the public being scared to go about their daily business by being part of the team that catches terrorists and brings them to justice."
"I know the work I have done has driven investigations in new directions, suspects have been apprehended and terrorist acts prevented."
"It has been by far the best job I've had in the last decade. It's interesting, rewarding, and it's a challenge, the kind that makes you feel good about what you've done."
"We have many from all policing backgrounds and they all started at the beginning and have brought something new and made a real difference."
We're giving a deeper insight into some of the roles available in helping to combat the terrorist threat. Research and intelligence is just one part of the critical work we do in helping with our mission of keeping the UK safe.
Without intelligence we cannot investigate the threats facing the UK, getting a key piece of information can change the course of an investigation and at times make the difference between a bomb going off or not. There are a range of roles at the forefront of our intelligence collection effort. Many of the roles within Counter Terrorism are linked, where a collaborative approach across our network helps join up the dots and foil plots.
CT Arrests - 1 October 2019 to 30 September 2020
As we delve deeper into the careers on offer within Counter Terrorism Policing, we're shining a light into the diverse roles available. An example is the use of so called 'informants', a covert intelligence tactic which helps investigators gather a deeper understanding of terrorist motivation and behaviour.
What is an informant?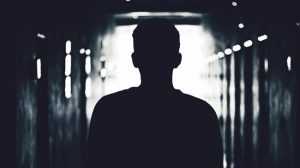 An informant is a person who provides privileged information about a person or organization to an agency.
Informants are usually ordinary everyday people who are best placed to be able to report of matters of national security interest.
However, the exact nature of how the information is used is near impossible to detail without giving away tactics!
One interesting role within our network is that of an informant handler, who work to bridge the gap between our investigators and the informants by ensuring that the information gathered is used effectively without risking the informant. Handlers support the individuals and ensure their safety as they work towards assisting with crucial investigations. 
Working in the Dedicated Source Unit we try and identify individuals who can possibly assist the Counter Terrorism Network by providing high quality intelligence.
The individuals are ordinary members of the community who are well placed to be able to report on matters of a National Security interest. We support the individuals and ensure their safety as they work towards assisting us with our investigations.
As informant handlers we work closely with investigators and together we ensure that the information is used effectively without risking the informant.
The best part of the job is that you feel like you area making a tangible difference to protecting the UK and its interests. I am proud of a lot of the work I have done and the unit has achieved some amazing results but sadly we are unable to talk about them! We work all over the UK and sometimes overseas and each day is different and brings new challenges…I haven't looked back since.
Discover our very latest vacancies and make the decision to apply today…