Our Network
The Counter Terrorism Policing network stretches across the UK. We work alongside MI5 and other partners to find information and evidence to thwart terrorist planning and help bring perpetrators to justice.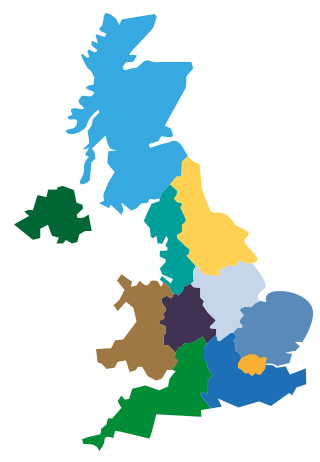 Around the UK there are eleven regional counter terrorism units (CTUs) and intelligence units (CTIUs). These units collaborate daily to confront the threat from terrorism. They have officers and staff working in a range of specialist fields such as investigations, forensics, digital exploitation, financial inquiries, community liaison and communications.
At the centre of the network sits the National Counter Terrorism Policing Headquarters (NCTPHQ), which devises policy and strategy, coordinates national projects and programmes, and provides a single national Counter Terrorism Policing voice for key stakeholders including government, intelligence agencies and other partners.
Alongside the headquarters is the National Operations Centre, a central command made up of units that provide operational support to the national network.
Other parts of the network include regional Special Branches and other special units.
Scotland CTU
Police Scotland.
North East CTU
West Yorkshire, Cleveland, Durham, Humberside, Northumbria, North Yorkshire, South Yorkshire.
North West CTU
Greater Manchester, Cheshire, Cumbria, Isle of Man, Lancashire, Merseyside.
Wales CTIU
South Wales, Dyfed Powys, Gwent, North Wales.
West Midlands CTU
West Midlands, Staffordshire, Warwickshire, West Mercia.
South West CTIU
Avon & Somerset, Devon & Cornwall, Dorset, Gloucestershire, Wiltshire.
East Midlands CTIU
Derbyshire, Leicestershire, Lincolnshire, Northamptonshire, Nottinghamshire.
Eastern CTIU
Bedfordshire, Essex, Hertfordshire, Norfolk, Cambridgeshire, Suffolk.
Counter Terrorism Command (SO15)
Metropolitan Police, City of London Police.
South East CTU
Thames Valley, Hampshire, Kent, Surrey, Sussex.
Northern Ireland CTIU
Police Service of Northern Ireland.