What You Can Do
The cooperation between the public and the police is a powerful defence.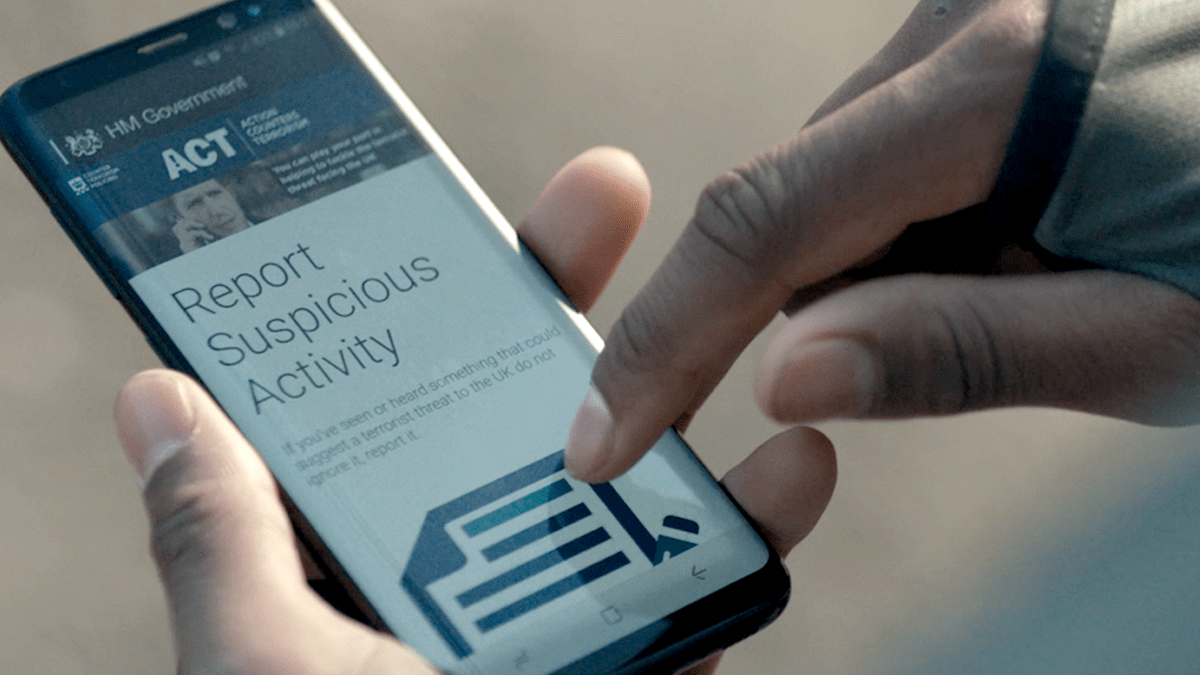 We need your help to stop terrorists being able to plan, prepare and carry out attacks, groom or recruit people or encourage others to carry out attacks. You may have seen or heard something that could be that vital piece of information that will help to stop a terrorist attack.
If you have any information about suspicious activity or behaviour please report it. Use our secure online form at gov.uk/ACT  Alternatively, you can call us on 0800 789 321. If you have any worries about reporting, take a look at our FAQ's.
In an emergency you should always dial 999.
Find out more about the partnership between the public and Counter Terrorism Policing on our Latest News page.

Action Counters Terrorism
With the enduring terrorist threat, it is now more important than ever that everyone plays their part in tackling terrorism. Your actions could save lives.
That's why Action Counters Terrorism (ACT) is encouraging communities across the country to help the police tackle terrorism and save lives by reporting suspicious behaviour and activity.
Like other criminals, terrorists need to plan. If you see or hear something unusual or suspicious trust your instincts and ACT by reporting it in confidence at gov.uk/ACT or, in an emergency, dial 999.
Within Counter Terrorism Policing we work around the clock to Prevent the threat of extremism and terrorism. We also work to Pursue active terrorist threats and stopping those who seek to do us harm.
Some examples of suspicious activity or behaviour could potentially include:
Hiring large vehicles or similar for no obvious reasons
Buying or storing a large amount of chemicals, fertilisers or gas cylinders for no obvious reasons
Taking notes or photos of security arrangements, or inspecting CCTV cameras in an unusual way
Looking at extremist material, including on the so-called Dark Web, or sharing and creating content that promotes or glorifies terrorism.
Someone receiving deliveries for unusual items bought online.
Embracing or actively promoting hateful ideas or an extremist ideology.
Possessing firearms or other weapons or showing an interest in obtaining them
Holding passports or other documents in different names, for no obvious reasons
Anyone who goes away travelling for long periods of time but is vague about where
Someone carrying out suspicious or unusual bank transactions
You are not wasting our time, and no call or click will be ignored. What you tell us is treated in the strictest confidence and is thoroughly researched by experienced officers before, and if, any police action is taken.
Any piece of information could be important, it is better to be safe and report it. Visit gov.uk/ACT and remember, trust your instincts and ACT.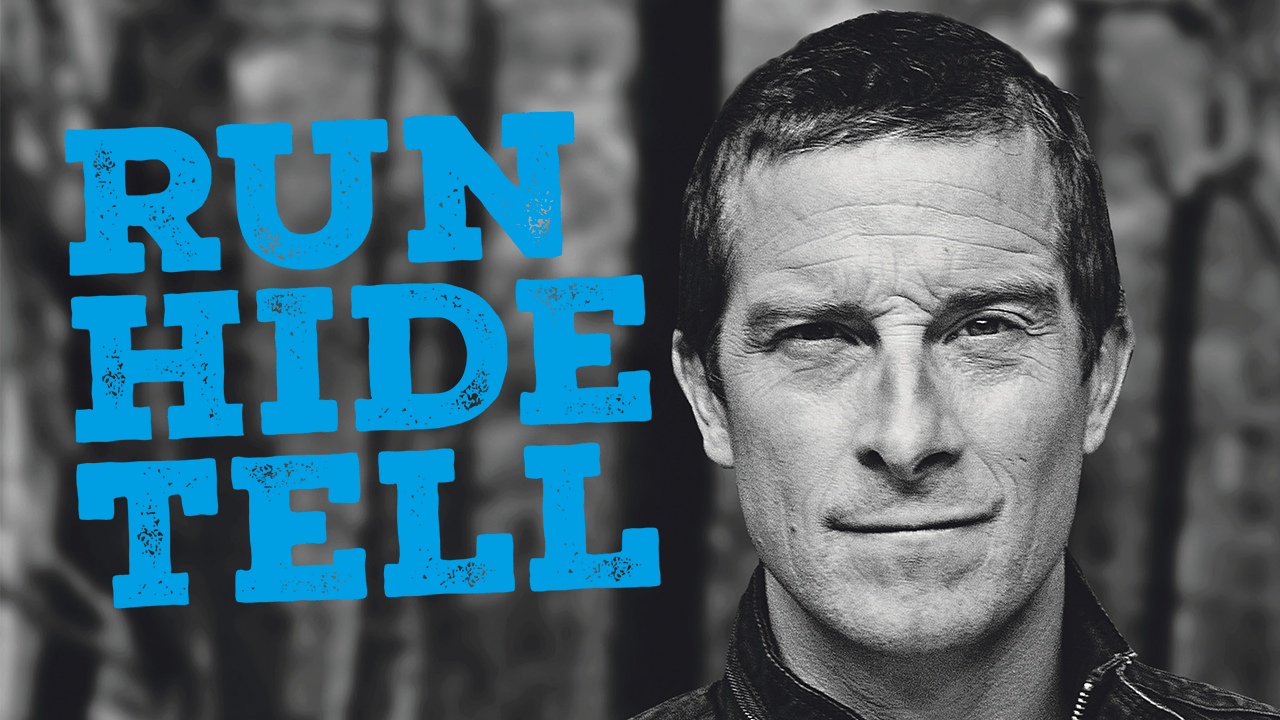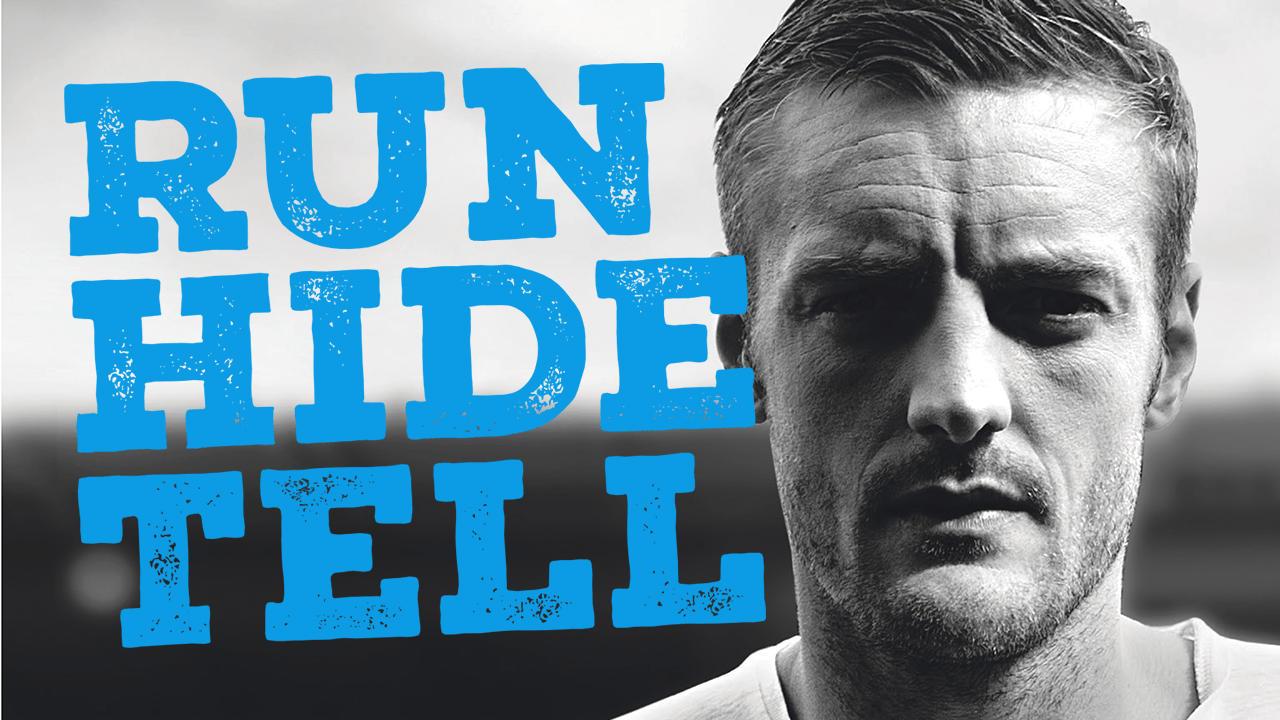 Run Hide Tell
While the chances of being caught up in a terrorist incident remain rare, it is important to be prepared and know how to protect yourself if the need arises.
Counter Terrorism Policing has released guidance that sets out three key steps for keeping safe in the event of a firearms or weapons attack.
Our advice if you are caught up in an incident is to 'Run, Hide and Tell' – guidance which can be applied to many places and situations. We know from case studies and testimony of people who have survived attacks that this advice can save lives.
You can report terrorism online via GOV.UK/ACT
Released in 2017 by Counter Terrorism Policing, the RUN, HIDE, TELL media campaign was designed to teach young people how to keep safe in a gun or knife terror attack. 
The celebrity-back initiative featured a wide range of celebrities including Premier League footballer, Jamie Vardy, England rugby star, James Haskell, and TV tough guy, Ant Middleton – among many others. Together, we have launched a series of films designed to educate and protect young people from the threat of terrorism.

Run to a place of safety. This is a far better option than to surrender or negotiate. If there's nowhere to go then…

It's better to hide than to confront. Remember to turn your phone to silent and turn off vibrate. Barricade yourself in if you can. Then finally and only when it's safe to do so…

Tell the police by calling 999.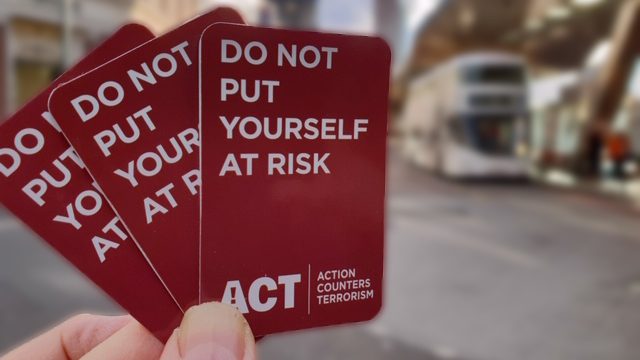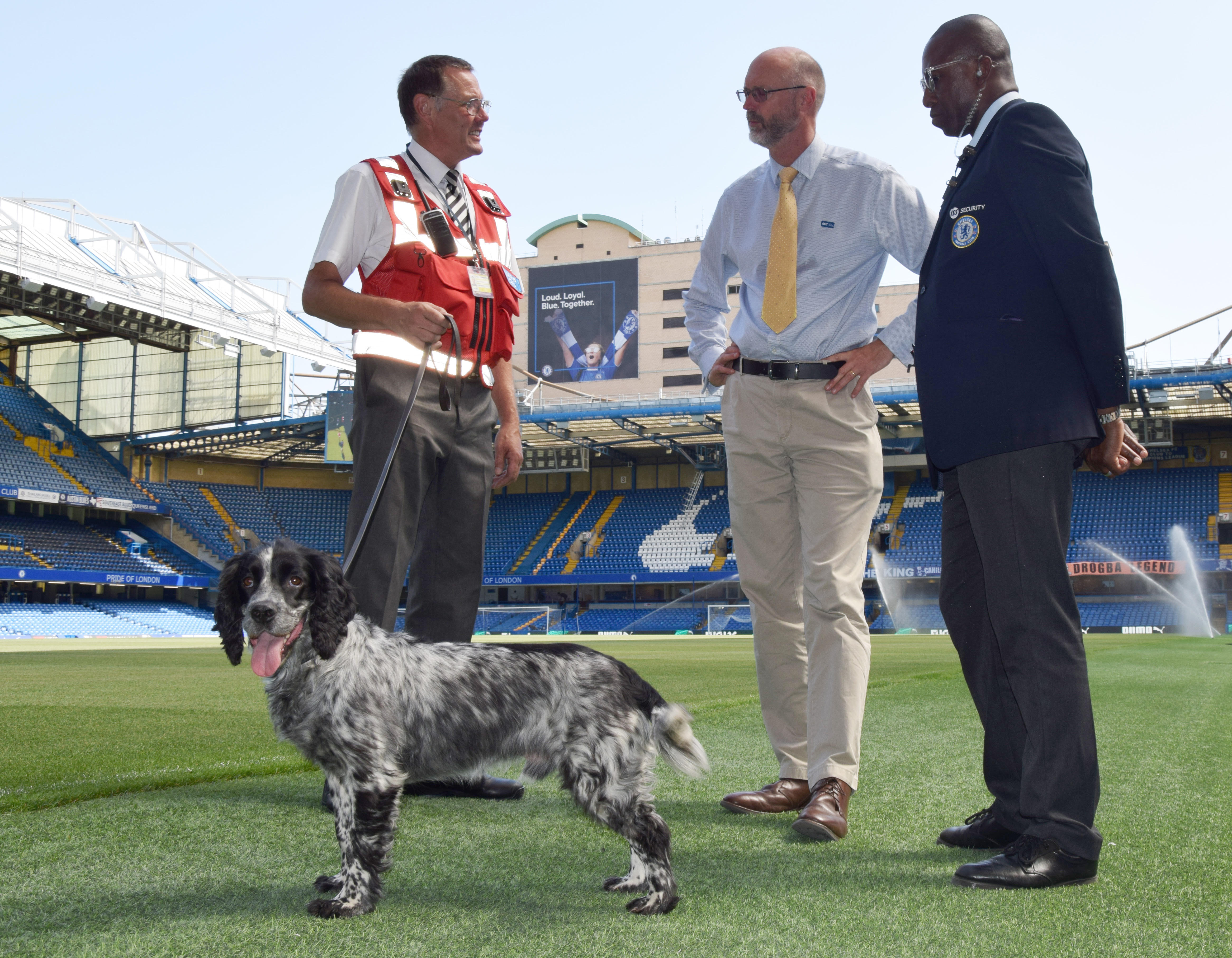 Working with business and industry
Counter Terrorism Policing provides help, advice and guidance to government, business and industry to protect from terrorist threat:
Crowded places throughout the UK
Hazardous sites and dangerous substances
The critical national infrastructure – working with the Centre for Protection of National Infrastructure (CPNI)
Personal security
We support a network of about 190 counter terrorism security advisors (CTSAs) who work within local police forces as officers and staff. Their primary role is to provide help, advice and guidance on all aspects of counter terrorism protective security to specified industry sectors.
A new e-learning product is now available to provide nationally accredited counter terrorism guidance to help industry better understand, and mitigate against, current terrorist methodology. You can read more about this important work on the NaCTSO website.
We have worked with a wide variety of industries in order to keep the UK safe. This includes working with the vehicle rental industry to promote the Rental Vehicle Security Scheme.
The Vehicle Guidance document from Department For Transport highlights guidance designed to prevent terrorists getting access to commercial vehicles.
We have also worked with youth organisations in order to educate younger people on how to act in an emergency. Read more about how schools and youth organisations can get involved with our Act For Youth campaign.