As we approach the new year, and say goodbye to 2020 we wanted to look back on the role that Counter Terrorism Policing has played in protecting the public by investigating, preventing and deterring terrorist activity. This involves the launch of new campaigns, sentencing for those involved in terrorist activity and a change in the threat level…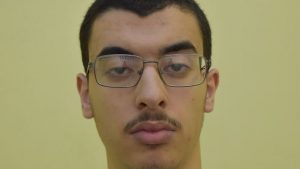 In August 2020, Convicted murderer Hashem Abedi was sentenced to a minimum of 55 years in prison for his part in a terror attack at the Manchester Arena that killed 22 people. He was found guilty of 22 counts of murder, attempted murder and conspiracy to cause an explosion likely to endanger life following a six week trial concluding in March 2020.
Hashem plotted with his brother Salman in the months leading up to the attack, building a bomb that was detonated by Salman while people left the Manchester Arena following a music concert. Salman detonated the device he and his brother created during the evening of 22 May 2017, killing himself and 22 other people, and injuring more than 1,000 members of the public. Hashem was arrested in Libya the following day and successfully extradited to the UK on 17 July 2019.
"The justice served today can never make up the loss and trauma suffered by so many in the aftermath of that awful night in May 2017.
"Today is not about celebrating retribution, but instead honouring those we have lost, commemorating the courage and resilience of the survivors, and recognising the dignity of the family and friends who have used their tragedy as inspiration to try and make the world a safer place.
"It is about acknowledging the tenacity and devotion of the police officers, staff and legal teams who dedicated three years of their lives to ensuring that the actions of the cowards responsible did not go unpunished.
"And finally, today is about honouring the people and city of Manchester – who came together in the face of evil to show all of us that unity, love and kindness is the only way to overcome hatred."
What you can do…
If you are worried that someone you know is being radicalised, visit www.actearly.uk You won't be wasting our time and you won't ruin lives, but you might save them. Alternatively, you can call the national Police Prevent Advice Line on 0800 011 3764, in confidence, and our specially trained Prevent officers will listen carefully to your concerns.
Your actions can save lives.
Action Counters Terrorism