ACT Early Campaign – Partners Toolkit
CT Policing is launching a new safeguarding website www.actearly.uk aimed at family and friends to encourage them to share concerns that a friend or loved one might be vulnerable to radicalisation.
Why?  Research shows that Family and friends are best placed to spot the signs that someone might be vulnerable to radicalisation. We want them to ACT early so their vulnerable friend or loved one can get the support they need before the situation escalates into something more serious.
This campaign is even more important than ever in the current pandemic climate where we have seen a decline in Prevent referrals during lockdown. Recent studies have found that the public are unsure of signs to look out for and who to turn to when they have concerns.
When? The website is launching on 18 November 2020
What will the website aim to do?
Help increase Prevent referrals from family and friends into the police by increasing awareness, trust and understanding of the police's safeguarding role.
Specifically by:
Increasing awareness of where to go for further information and support
Increasing awareness of the signs of radicalisation
Increasing understanding of, and confidence in, the referral process
Encouraging referrals from concerned family and friends at an early stage
Highlighting the police safeguarding role in Prevent
How can I help?
Please help promote the new website! The more people understand the Prevent policing role and how we work with partners to support and help vulnerable people, the more likely they are to share their concerns. We want to help before it becomes too late.
Promote ACT Early on your social media channels
Adapt our templates for use on your website, intranet and newsletters
Display the ACT Early posters and banners in your organisation's building, display screens and public areas
Print the ACT Early leaflets and business cards to share with the public
Most importantly, please email us on nctphq.comms@met.police.uk any photos of your organisation promoting the website! Thank you for your support!
Questions? Email us on nctphq.comms@met.police.uk
Content and Resources
Templates and Messaging
Posters and Leaflets
You can print these materials locally and display them in your organisation's building, display screens and public areas. The leaflets and business cards can be shared with the public, for example at presentations or events. The leaflets are also available in Welsh, Urdu, Arabic, and Bengali.
Social Media Video & GIFs
To download the content, click on the links below, select the three dots in the right-hand corner of the video and select Download.
NEW: GIF 5
NEW: GIF 6
The series of GIF's can be downloaded in Welsh here
Male and female GIFs can be downloaded here
Video gaming GIFs can be downloaded here
What Is Prevent – ACT Early video
ACT Early – long social media video (subtitled)
Welsh social media assets: Video 1 | Video 2
Social Media Copy
Copy 1
If you are worried that one of your friends or family is in danger of being radicalised, share your concerns in confidence.
You won't ruin lives but you could save them. #ActEarly
Copy 2
Are you worried that someone you care about is at risk of radicalisation, but not sure what to do?
#ActEarly and find out what support is available
Copy 3
Trust your instincts and seek advice. If you are worried about someone you know developing extremist views, #ActEarly and tell us your concerns in confidence.
Copy 4
Are you worried that a loved one is at risk of being exploited by extremists? We are here to help.
You won't be wasting our time. Visit the #ActEarly website for advice and support.
ACT logos
The logos below can be used for promoting the campaign.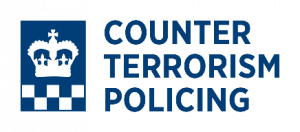 Branding Guidelines
We have also provided guidelines with helpful information on how to use the ACT logo and campaign branding. You can download the guidelines from here.
ACT Early Website Development Background
The website and collateral materials has been developed by the CTP Campaign's team with input from a range of partners, including: academics, OSCT, Department for Education, Department for Health and Social Care, Local Authority Prevent Coordinators, and families who have been involved in Prevent and had loved ones radicalised. The website, messaging and creative concepts have also been tested with the public through focus groups and website user testing.
We are grateful to all who have contributed to the development of ACT Early.
Following extensive consultation, the ACT Early website will aim to be a source of practical advice, support and guidance for those who have concerns. It will promote case studies, signs to spot, and details on how to make a referral. The tone will be empathetic and concerned, with a clear focus on safeguarding. The website also explains the police's role in this safeguarding space and features Q&A's directly addressing the barriers we have seen through extensive research and focus groups.
We have avoided an overly police-focused look and feel so it appeals and encourages family and friends to reach out for help. To reflect the multi-agency nature of Prevent, the website will clearly signpost to other partners and agencies for support and advice.