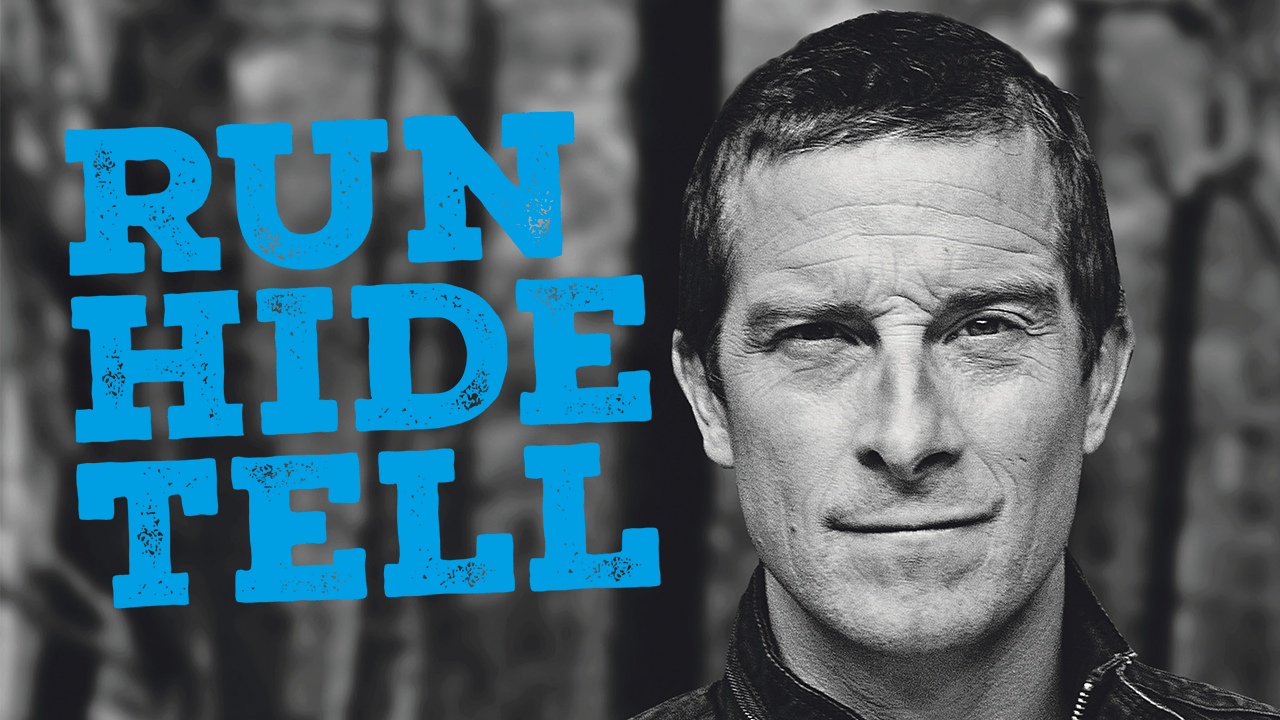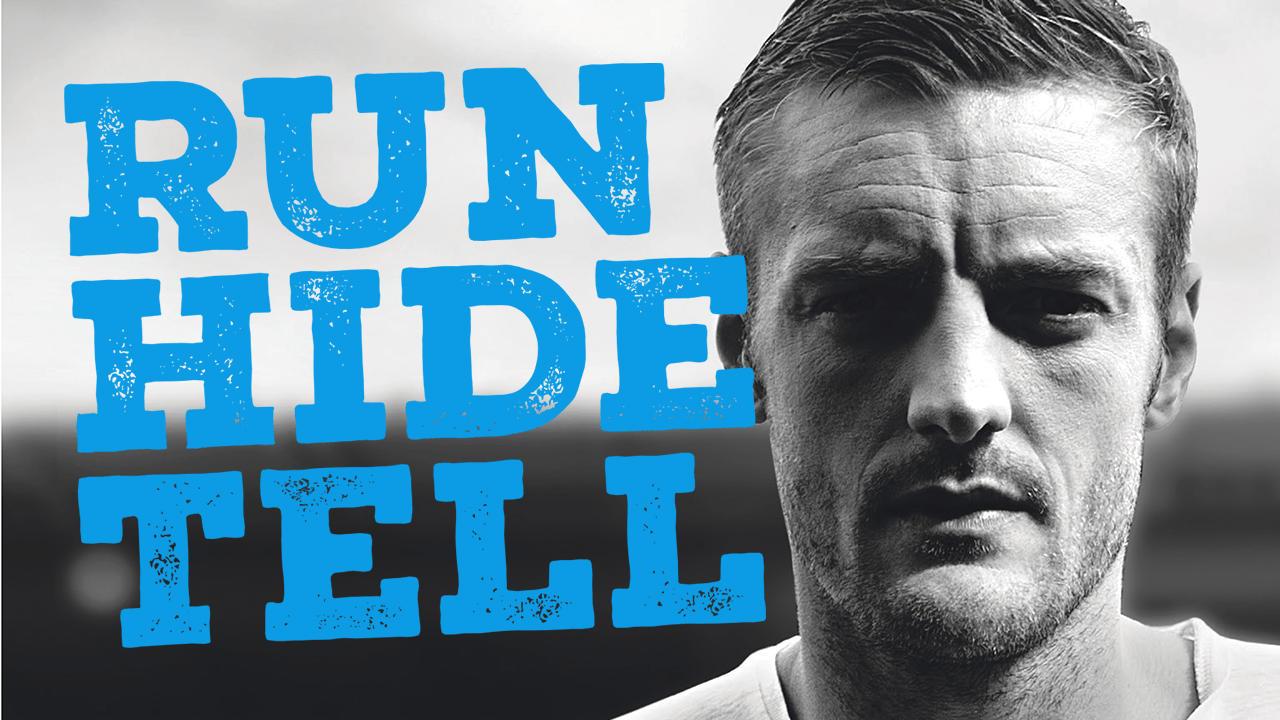 ADVICE FOR YOUNG ADULTS
Released in 2017 by Counter Terrorism Policing, the RUN, HIDE, TELL campaign was designed to teach young people how to keep safe in a gun or knife terror attack. 
The celebrity-back initiative featured a wide range of celebrities including Premier League footballer, Jamie Vardy, England rugby star, James Haskell, and TV tough guy, Ant Middleton – among many others. Together, we have launched a series of films designed to educate and protect young people from the threat of terrorism.
RUN
This is your best option. If there is a safe route RUN.
Insist others go with you but don't let them slow you down.
Leave your belongings behind.
HIDE
If you cannot RUN then HIDE. Be aware of your exits.
Try not to get trapped. Be very quiet and silence your phone.
If you can, barricade yourself in.
TELL
Dial 999 only when you are safe.
Give your location. Give the direction the attacker is moving in.
Describe the attacker.
Can you safely stop others from entering the area?
ADVICE FOR YOUNG CHILDREN
We appreciate that talking to young people about terrorism can be scary, for parents and children alike.
But the atrocities in London and Manchester have sadly resulted in some of the youngest victims of terror this country has ever seen. If we are able to teach children to act in a way which could potentially save their lives then it is our responsibility to do so.
Counter Terrorism Policing has previously worked with PSHE Association and Girlguiding and brought safety advice into the classroom and to a variety of youth organisations. Bespoke lesson materials were created with the aim of advising what to do if they see suspicious behaviour or a suspicious item.
The film, entitled 'Run, Hide, Tell – The story of Nur, Edih and Llet' is a mix of live action and graphic novel style animation, and follows the story of three young people who find themselves caught up in an attack on a shopping centre.
"We are particularly concerned when we see people – young and old – using their mobiles to film scenes when they should be moving away from the danger. The recent incident in Parsons Green is a good example of this.
Our research showed that many young people think filming would be a good thing to provide evidence for police. We must get them to understand that the priority must be their safety."
Lucy D'Orsi