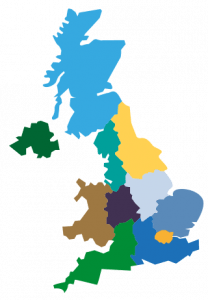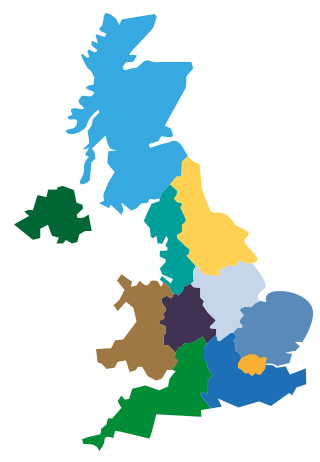 Around the UK there are eleven regional Counter Terrorism Policing and intelligence units. These collaborate daily to confront the threat from terrorism.
The national network sees officers and staff working around the clock in a range of specialist fields, such as intelligence and technology.
We work alongside MI5 and other partners to find information and evidence to prevent terrorist planning and bring perpetrators to justice.
This month, we're giving a deeper insight into some of the fascinating roles available.
The counter terrorism network is currently working on a record number of over 800 investigations.
The majority of these investigations heavily rely on intelligence and those who gather it. Collecting and analysing intelligence is at the centre of Counter Terrorism Policing, and roles in these areas are critical to keeping our country safe.
What is police intelligence?
The definition is gathering information with the purpose to track and predict crime with a view to curbing it.
Working in Counter Terrorism intelligence is about giving decision makers the crucial information they need to make the best possible judgement in relation to national security.
Intelligence helps to build a picture of terrorist activities and methods, which assists with large scale investigations which aim to prevent attacks and save lives.
For instance, information comes from across the globe, in all kinds of formats, and our analysts are here to make sense of it.
Intelligence Analysts may look at automatic number plate recognition (ANPR) data to develop a pattern of life for a subject of interest. Asking questions such as: where do they work? when and where do they take their children for the school run? do they regularly drive to a gym or shopping centre?
I have always been fascinated by human behaviour, particularly criminal behaviour. I studied psychology and criminology at university and really enjoyed it. I was looking for employment after I graduated and came across an Intelligence Analyst post where the job description was very reflective of what I had been doing at university. It felt like a natural and befitting next step.
Some days I will come into work with a plan of action. Within half an hour, that plan can be completely shattered by a high-priority task and your day changes. For me, that's the thrill of the role.
This could involve mapping geo-tagged data to assess patterns of activity; analysing intelligence to identify associates or evidence of terrorist offences; using structured analytic techniques to foresee or evaluate future developments; or preparing evidence for court.
Intelligence Analysts may also have responsibility for a specific theme or geographical area, so will assess related incoming intelligence. Analysts use daily initiative to identify and progress opportunities for intelligence development and to raise any issues requiring immediate attention. 
There are a range of roles available to help with the intelligence collection effort, some require specific skills such as a language or digital capabilities; others are open to anyone who wants exciting and fast-paced career.
I had no prior policing experience when I first became an Intelligence Analyst. I simply responded to a job advert in a newspaper because the role sounded interesting and exciting (and it is!). The role is rewarding on a number of levels. I know from experience that the work I have done has genuinely driven investigations in new directions, and that suspects have been apprehended and terrorist acts prevented as a direct result of my contribution to the team.
As an analyst you really are contributing in a tangible way to making the world a better place.
Discover our very latest vacancies and make the decision to apply today…