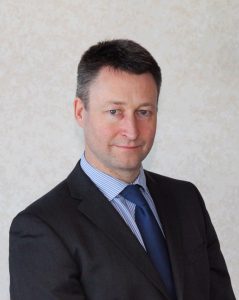 Deputy Assistant Commissioner Dean Haydon has been appointed as the new Senior National Coordinator (SNC) for Counter Terrorism Policing. DAC Haydon was appointed this week as the permanent successor to Assistant Commissioner Neil Basu, who himself took over as Assistant Commissioner Specialist Operations and UK Lead for Counter Terrorism Policing in March.
Prior to his appointment as SNC, DAC Haydon was the head of the Met's Counter Terrorism (CT) Command, having been appointed to the role at the end of 2015. He led the CT Command through unprecedented levels of demand, including the CT response and investigations into the terrorist attacks that took place in London last year.
DAC Haydon has over 30 years' experience as a police officer and has previously worked as the Commander for Specialist Crime Investigations and Serious and Organised Crime, as well as being the head of the Met's Trident Gang Crime Command.
Commenting on DAC Haydon's appointment, AC Neil Basu, said: "I am delighted to announce that Dean Haydon has been appointed as a Deputy Assistant Commissioner and Senior National Coordinator for Counter Terrorism Policing and offer my congratulations to him.
"Dean is one of, if not, the most experienced senior detectives in UK Counter Terrorism and major crime. He brings a wealth of operational and strategic wisdom to the role, which, from personal experience, I know is one of policing's most demanding.
"His appointment will provide Counter Terrorism Policing with the stability needed to continue with our work following the unprecedented year we experienced in 2017 and I look forward to working closely with him on this."
DAC Haydon, said: "I feel extremely privileged to have been asked to carry out the role of Senior National Coordinator for Counter Terrorism Policing. There is a fantastic group of extremely dedicated, skilled and professional officers and staff working across the counter terrorism network in the UK and I look forward to working with them to counter the threat we face from terrorism."