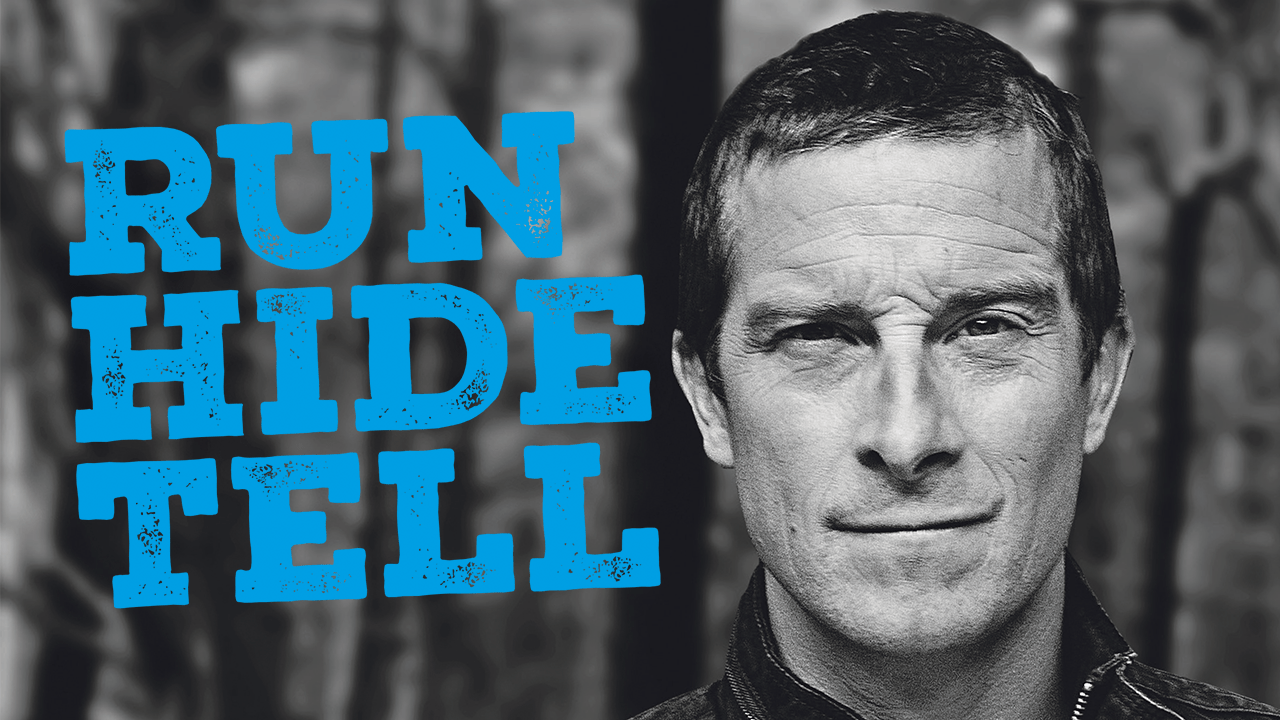 Stay Safe
UK Counter Terrorism Policing has developed expert advice for the public, businesses and security professionals to help keep people safe from terrorism.
Although attacks are rare, terrorism is still a real threat. The ability to respond well during a crisis lies in the preparations made in advance.
You can play your part: there are simple things you can remember to stay safe and help others.
Action Counters Terrorism.
Run, Hide, Tell
If you are caught in a gun or knife terror attack, remember this simple advice:
If you hear gunshots, RUN to a place of safety. This is the best option. If you cannot run, HIDE. Seek solid cover, barricade yourself in and turn your phone to silent. Then TELL police when safe to do so. Call 999 (112 in Europe).
Advice for holidaymakers
UK Counter Terrorism Policing in partnership with the UK Foreign & Commonwealth Office and ABTA has developed bespoke advice for holidaymakers travelling abroad.
While there is no specific intelligence that British holidaymakers will be targeted, it highlights the steps people can take to minimise the impact of an attack – including knowing the local emergency services number.
Advice for young people
We've teamed up with TV stars, sporting heroes and influential figures to launch a series of films designed to teach young people how to keep safe in a gun or knife terror attack.
The message is simple: RUN if they are able to, HIDE if they can not, and TELL police of the threat only when it is safe to do so.
We also advise to warn others about an on-going threat, and crucially NOT to stop and use mobile phones until safely away from danger.
Educational Material
We appreciate that talking to young people about terrorism can be scary, for parents and children alike.
But the atrocities in London and Manchester have sadly resulted in some of the youngest victims of terror this country has ever seen, and if we are able to teach children to act in a way which could potentially save their lives then it is our responsibility to do so.
Our collaboration with the PSHE Association and NSPCC has created educational material to take terrorism safety advice into the UK's classrooms and youth organisations for the first time.
Know The Game Plan
UK Counter Terrorism Policing is working with Premier League, English Football League, Premiership Rugby, England & Wales Cricket Board and the All England Lawn Tennis & Croquet Club to improve stadium security and keep supporters safe.
The campaign is centered around the message Know The Game Plan and highlights simple advice for supporters attending events to remain vigilant and play their part in keeping events safe.
Remember: Security is a team effort.