The public have reported thousands of pieces of extremist content posted online, assisting with 400 Counter Terrorism Policing investigations in just under 12 months.
From January to November, almost 1300 reports of concern have been made to the Counter Terrorism Internet Referral Unit (CTIRU), who help investigate and remove terrorist propaganda and information online.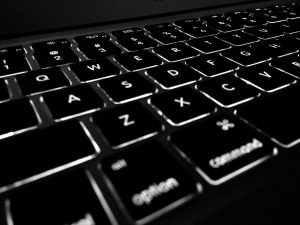 As well as assessing reports, officers from the unit scour the internet on a daily basis to find terrorist content themselves. Since 2010, they've worked to get 310,000 pieces of extremist online material removed. Specialist officers assess material to determine its nature and whether it breaches legislation, and where it does, take steps to get it removed by the host website or platform.
A report by Facebook stated 9.4 million pieces of Islamist-related content was removed from the platform between April and June 2018. Similarly, Twitter has reported that between July and December 2017, nearly 275,000 accounts were permanently suspended for violations related to the promotion of terrorism, with over 1.2 million accounts suspended for terrorist content since August 2015.
Detective Chief Superintendent Kevin Southworth, from the Met's Counter Terrorism Command, who leads the CTIRU said: "We've been able in the past year or so, to concentrate more on investigating the individuals or networks who are posting terrorist material online. Where the CTIRU is able to identify a UK footprint, this will then be fed into investigations across the UK's Counter Terrorism Network. It might be that we're already investigating a suspect for terrorism offences, and the CTIRU finds further evidence of what they're doing, or it might be that they haven't come onto our radar before and we'll then launch a new investigation.
"The public really do play a vital role in this. By reporting terrorist content they see online via the ACT website they are having an impact in two very important ways. Firstly, we're able to remove any terrorist content, which means those who are potentially vulnerable to radicalisation don't then come across that material. Secondly, and increasingly, it's leading us to identify the people or networks behind the content, investigate and stop them, and bring them to justice."
One such case led to the identification of 29-year-old Mohammed Kamal Hussain from east London, who was encouraging and inviting support for Daesh online. The investigation into Hussain all stemmed from a public report after a man received a Facebook message from Hussain encouraging him to join Daesh. The report came to the CTIRU, where officers linked the message back to Hussain and an investigation was launched. Hussain was eventually arrested, charged and jailed in February for seven years for terrorism offences.
In another case this year, the unit supported detectives based in Counter Terrorism Policing North West (CTPNW) with their investigation into Husnain Rashid. Rashid, from Lancashire, was found to be posting thousands of online messages in which he was encouraging others to carry out attacks and posting instructions on how to make explosives and administer poisons.
Despite Rashid going to great length and effort to try and cover his tracks, specialists officers were still able to build a comprehensive picture of the channels and posts Rashid was responsible for, which culminated in him being jailed in July for a minimum of 25 years for various terrorism offences.
When the unit was initially set up in 2010, it was predominantly focused on working with internet companies to get terrorist content removed from online. However, with the establishment of other internet referral units across the globe the unit has been able to significantly increase its capabilities. This has led to officers being able to spend more time identifying specific UK-based threats and then supporting investigations into the individuals or networks behind them.
Technology companies and providers are also now becoming more effective at removing the content themselves, which has allowed for a shift in focus for the unit, from removals to investigations.  This has been achieved through initiatives, such as the Global Internet Forum to Counter Terrorism, as well as content providers becoming more proactive in their approach following the various terrorist attacks globally in recent years. A key driver for progress in this and other initiatives has been the Home Office, with whom the CTIRU enjoys a close working relationship, both in terms of policy and strategy.
Detective Chief Superintendent Southworth added: "At its height around 2016, the CTIRU was identifying and removing around 10,000 pieces of content every month, but this has reduced considerably in the past year. It's not because the material is no longer there, but that others are now stepping up and taking more responsibility – particularly major internet service providers.
"It's a reflection of the excellent work and dedication of the officers in the CTIRU and their efforts to both raise awareness of this issue across the industry, and export the CTIRU model to other countries around the world that we're seeing the tide turn against terrorists online. We cannot, however, afford any complacency and we will continue to work with the public, partners and industry to make the internet as hostile a place as possible for terrorists."
To report material online, simply fill in the confidential form at www.gov.uk/ACT.