Social Media – Static Images
Click on the button below to download to creative
The formats available are:
Square – 1080 x 1080 (suitable for Facebook, Instagram feed, and Twitter)
Portrait – 1080 x 1920 (suitable for Instagram Stories)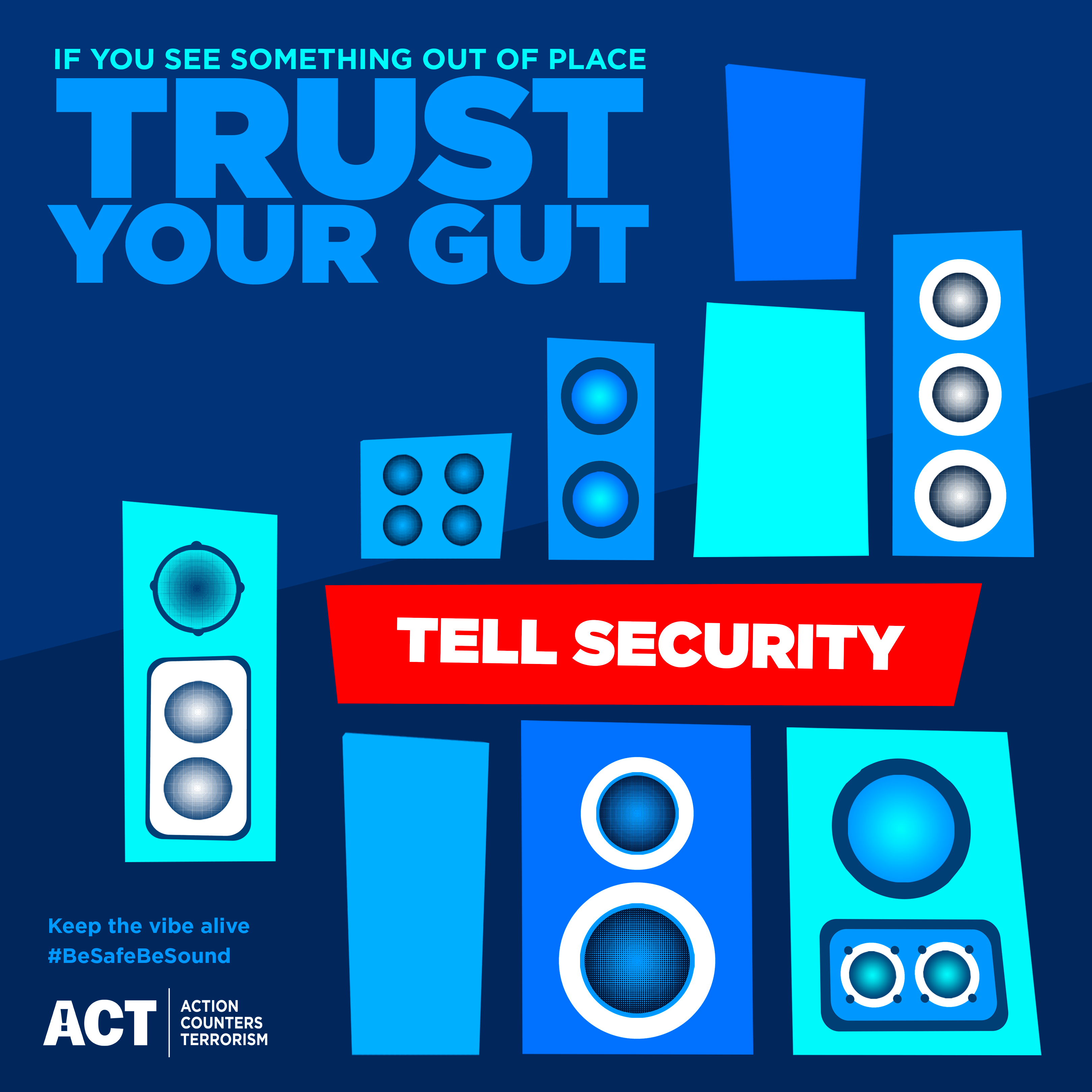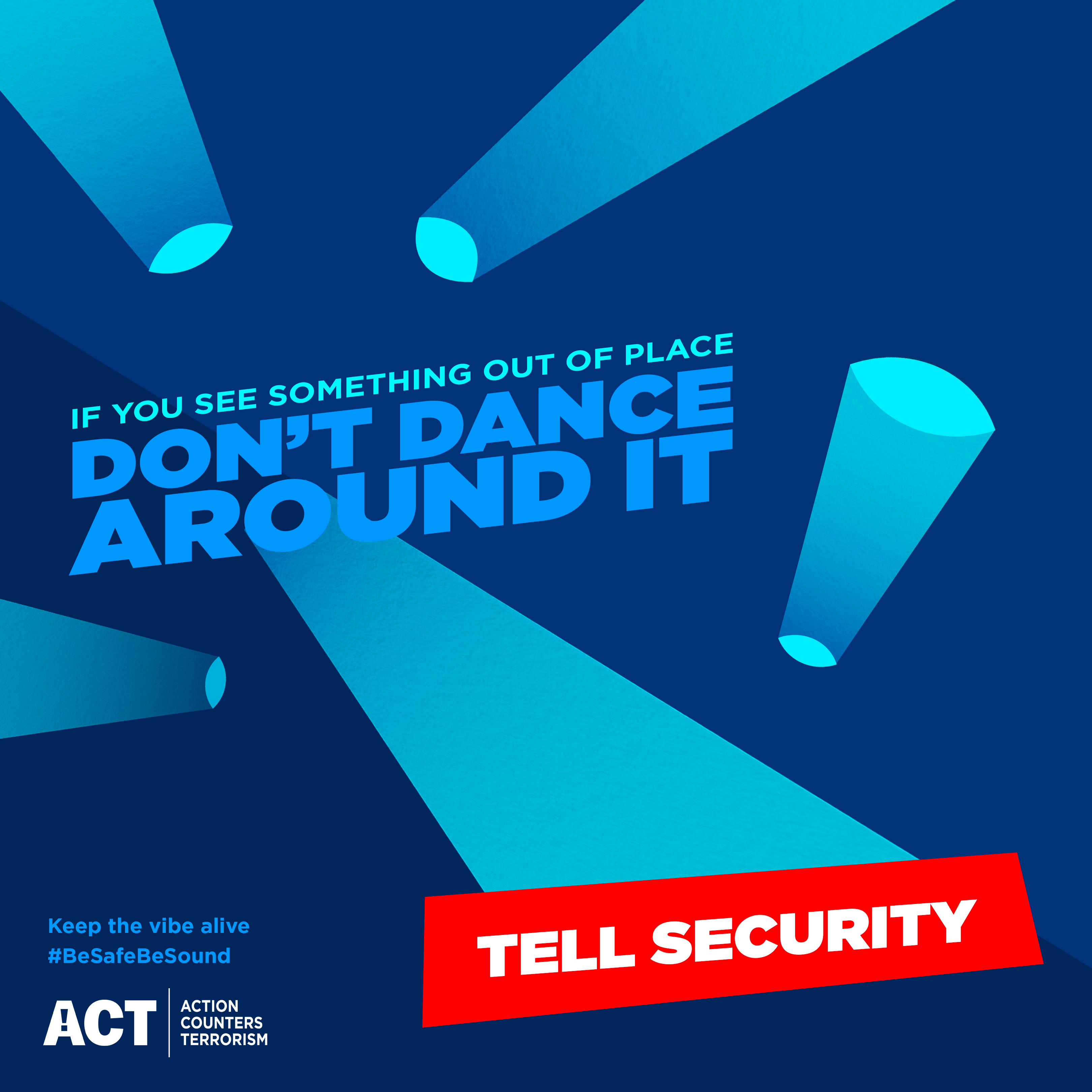 Videos For Stage Side Screens (1920 x 1080)
We welcome you to use these on stage-side screen at festivals and venues. If you require specific sizes please contact nctphq.comms@met.police.uk. There are two creatives available which differ in pace and style. Please choose the creative which suits your event.
Videos For Concourse Digital Screens (1920 x 1080)
We welcome you to use these on digital screens on venue concourses. If you require specific sizes please contact nctphq.comms@met.police.uk
Videos For Indoor Venues & Concourses – D6 advertising screens (1080 x 1920)
Two versions of the videos are available:
"Going to a live event?"
"Going to a festival?"
Printable Posters
We welcome you to print the posters below and use across your festival or venue. Please feel free to add venue or festival logo's for your own use. Posters are available in A3 and A4. If you require an alternative size please contact nctphq.comms@met.police.uk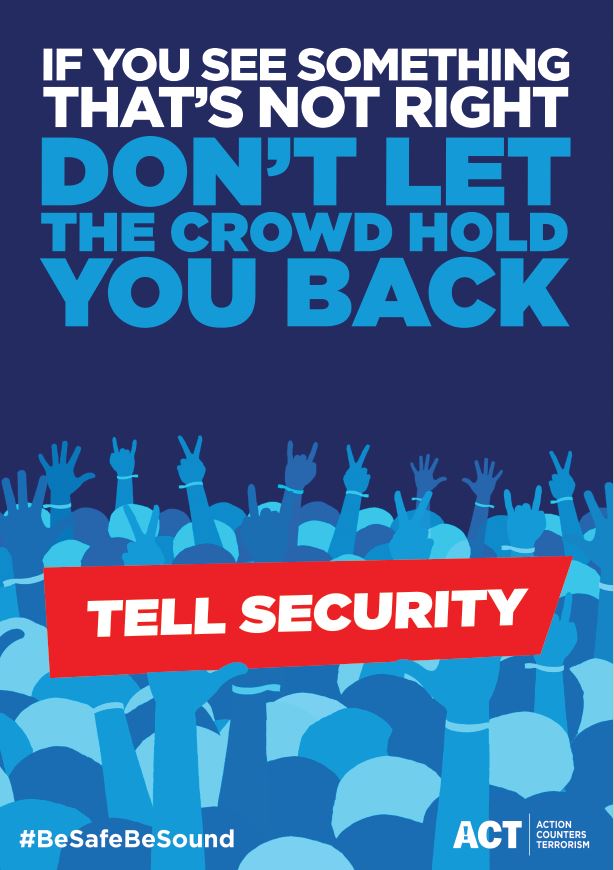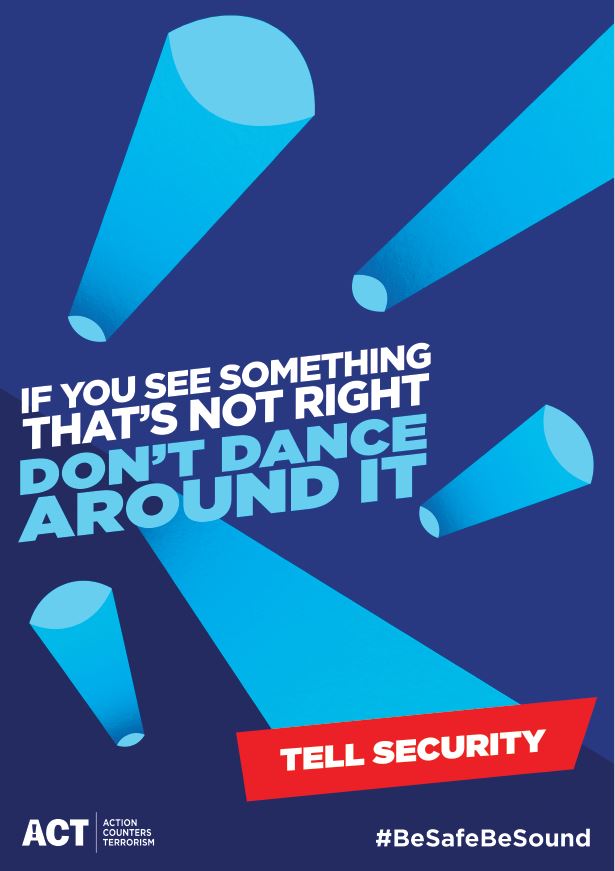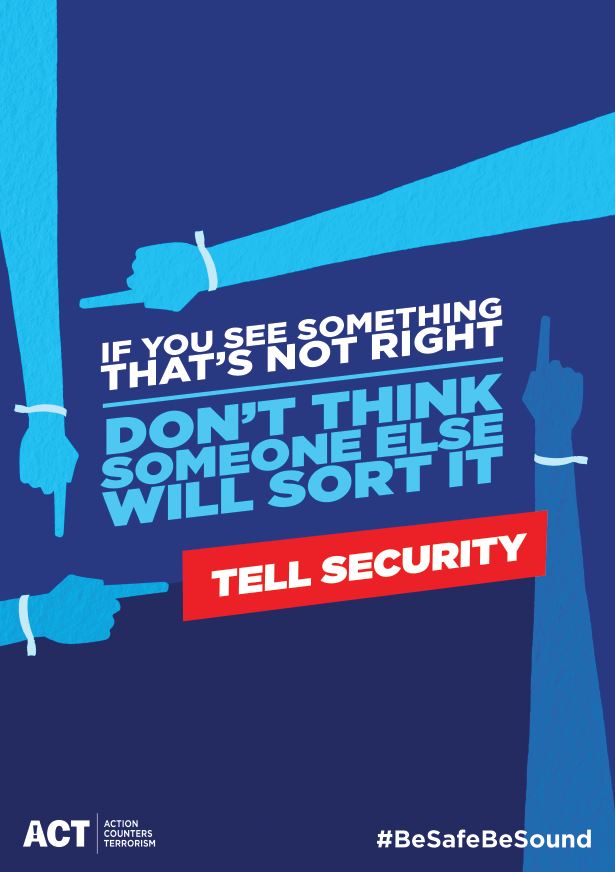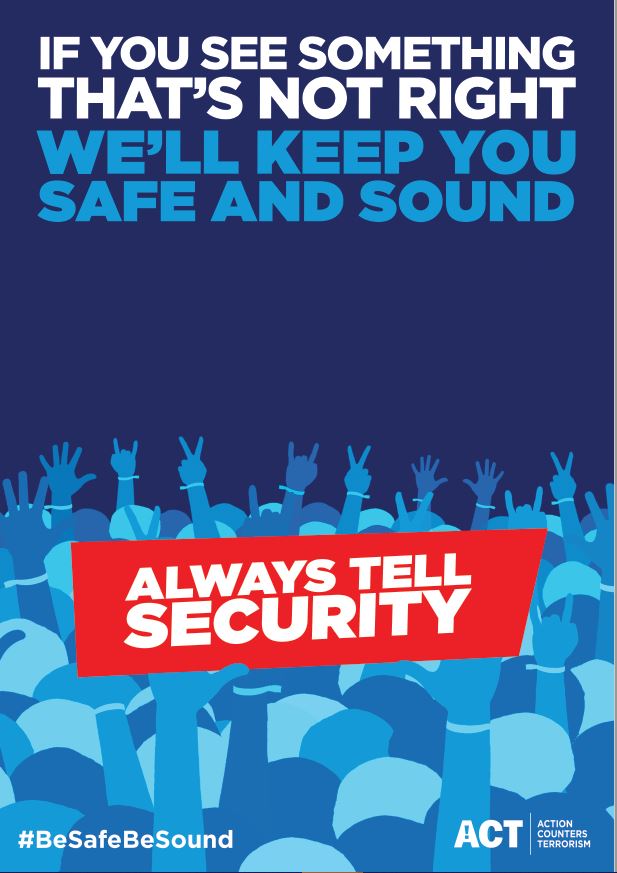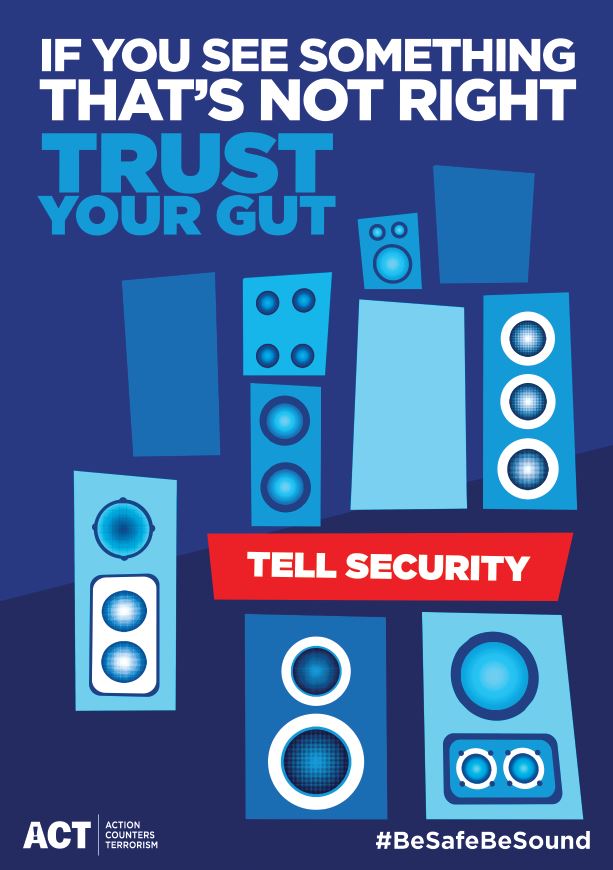 Website & Email Newsletter Banners
Please find below three 'hero' banners to use on websites and in email newsletters. If you require specific dimensions please contact nctphq.comms@met.police.uk